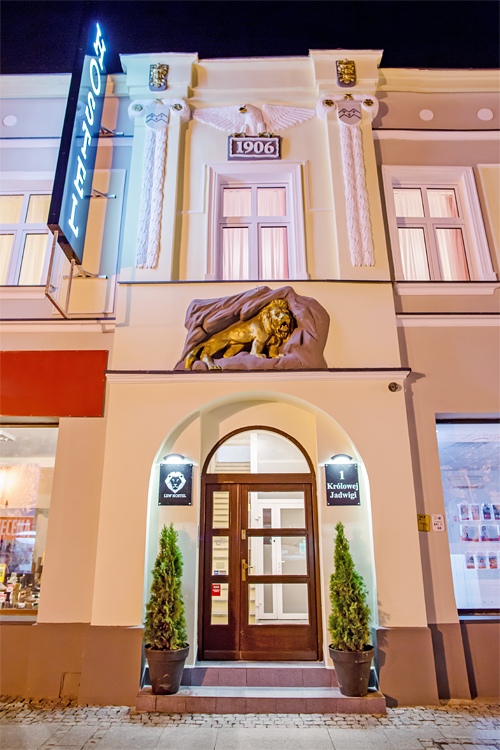 LION HOSTEL welcomes guests with a superbly renovated prewar building on the street Queen Jadwiga 1, in which years ago housed the famous Hotel under Lion.
Lion Hostel puts at your disposal 70 beds of varying standards depending on the expectations of our guests.
Lion Hostel affordable prices, combined with modern equipped rooms - single, double, triple and six-bedded, an ideal combination for guests who want to spend a little and get behind this comfort and convenience. Guided by the slogan "We make you feel like home even away from home" focused on convenience and privacy. What distinguishes our hostel is the location, Leo Hostel is the only hostel in Inowrocławiu located in the heart of the city, offers accommodation in the center, at Inowroclaw market.
Lion Hostel is located in a picturesque building with windows that overlooks the promenade and the market inowrocławski. The history of this renovated building converted into a hostel dates back to the nineteenth century, it is a perfect example of combining traditional forms of architecture and modern design.
Just 2 meters from the entrance of our hostel are Inowrocławska Office Local Tourist Organization, a bakery, a few meters away grocery stores, clothing, pharmacy, Municipal Theatre, Museum of Inowrocław Solnictwa, everything you need for a carefree holiday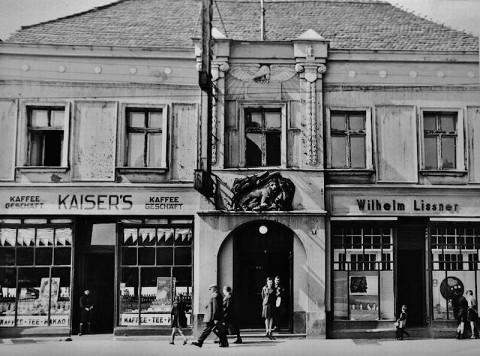 One of the undeniable strengths of our hostel is its proximity to the market and Solankowy park, which can be reached within 15 minutes (bike 6 minutes). For your conveniences we have bikes to comfortably be able to take advantage of the attractions Inowrocławia and commune with the cultural heritage Inowrocławia.
Thanks to its favorable location Our guests can enjoy a range of cultural and entertainment Inowroclawia.
In our hostel we provide you
an extensive part in common with TV

Accessories for families with children (seat, high chair, toys and so on.

the possibility of leaving luggage

free Wi-Fi

a computer with Internet access
Our hostel offer is addressed to a wide audience. Leo Hostel strives to make every guest feel at ease, and every day spent in our hostel unforgettable.
We want to stay at Lion Hostel has left you with a pleasant sensation, prompting a subsequent visit in the future.
LION HOSTEL TEAM